Confirmation On Sonic Unleashed Magazine Cover Art?
by Andrew Paulson
March 27, 2008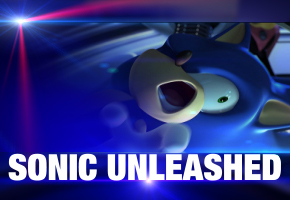 Sonic CulT reveals the leaked cover art for ONM and Play Magazine…
Today Sonic CulT has possibly confirmed Sonic Unleashed being cover stories on both Play Magazine and the Official Nintendo Magazine. The Sonic CulT has both cover art images that were leaked off of SEGA FTP, though both artwork are identical to the other. They both feature the already revealed Sonic artwork, with a werewolf version standing behind in the shadows. Sonic CulT has also gotten ahold of high-res official Sonic Unleashed artwork, as well as the teaser video that was recently removed from several websites by SEGA.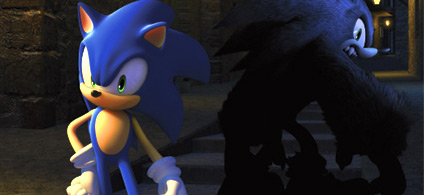 It has yet to be revealed what issue Sonic Unleashed will be featured on either of these magazines, or which version of Play Magazine (UK or US) will showcase the artwork. Stick around TSSZ News's Sonic Scene for more announcements as they become known.