"Xbox Mobile" comes up in Zune-focused internet survey
by Ryan Bloom
March 27, 2008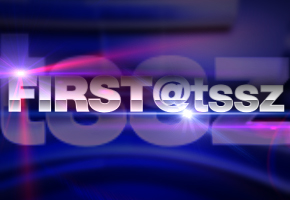 Unknown game hardware is referenced in a survey polling upcoming features of the Microsoft Zune.
For years now, Microsoft has denied a large number of rumors suggesting the company would be entering the portable game hardware market to compete along side rivals Sony and Nintendo. On March 25th, a questionnaire on SurveySavvy.com polling thoughts on potential new features for Microsoft's portable Zune media player referenced the names "Xbox Mobile" as well as the "Atari Dimensions" when asking about what gaming hardware the user owned and used recently. Both were listed among the majority of current-gen gaming hardware, both large and small.
SurveySavvy pays its users to answer surveys regarding a wide variety of issues, ranging from consumer electronics, to food and even potential videogame marketing campaigns from companies like THQ and Electronic Arts. Given the nature of the questions, TSSZ believes it is very likely Microsoft sponsored the survey.
The survey asked a number of questions regarding the user's knowledge of consumer electronics, and what hardware they used and what for, before asking how they felt on potential new features for the Microsoft Zune. Included were questions regarding the ability to view the music their friends may be listening to in a community-driven interface similar to Last.FM, mood-driven playlists, a download-all-you-want monthly subscription fee, and the ability to synchronise musical preference to a user's heart rate – ideal for workouts at the gym.
As of yet, neither the "Xbox Mobile" or the "Atari Dimensions" have been officially announced. Could these be names for upcoming hardware, or could they simply be red herrings instituted to weed out the would-be survey takers that had less industry knowledge? We here at TSSZ will keep you posted.