EBGames Dates Unleashed for Nov. 4
by Tristan Oliver
March 28, 2008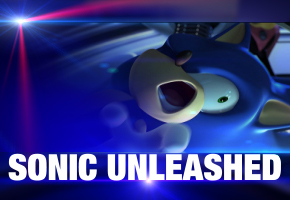 Online Store also unveils PS2, PS3 versions
For all the secrecy and saving face Sega is trying to accomplish following the leak of Sonic Unleashed to the Internet, there still is a lot of new information coming out about the not yet announced Sonic Unleashed.
Tonight, we've learned prominent game retailer EBGames is already taking pre-orders for the game.  The retailer has dated the game for November 4th. In addition, EBGames is taking pre-orders not only for Wii and XBOX360 editions (which we exclusively confirmed being in development early yesterday morning) but also for Playstation 3 and, interestingly, the Playstation 2.
On the one hand, the assumed inclusion of PS2 all but assures Wii faithful that there will be at least a decent translation between it and the other versions.  Initial fan fears were that a more watered down edition from the XBOX360 would end up on Wii.  On the other hand, that raises a new set of concerns for XBOX360 owners at least, who have a right to wonder if, visually, Sonic Unleashed will be up to the console's capabilities.
We are gathering more details on Sonic Unleashed and we'll keep updating on any new information,