PS3 Gaining Ground in '08
by Tristan Oliver
March 28, 2008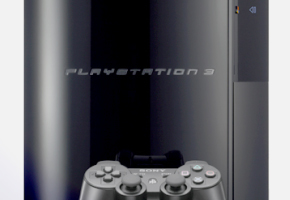 Nintendo not the only one battling shortages
A Marketwatch report indicates that Sony's Playstation 3 overtook XBOX 360 for sales in the first two months of 2008.
The news is welcome for Sony which, in 2007, was in a sales slowdown.  The article notes Playstation 3 was the lowest selling console in 2007, only moving 2.56 million units in the US, according to NPD sales figures, and being outsold by its predecessor, Playstation 2, by nearly a million and a half consoles.
For January and February 2008, Playstation 3 sold 550,000 consoles in the United States.  That compares to XBOX360's 484,600 units sold in the same time.  Expectations are that Sony will continue with their momentum, given the coming releases of big titles such as Metal Gear Solid 4 and Little Big Planet. The recent backing of Blu-Ray disc technology as the next-gen disc standard is also expected to help Sony push PS3 sales though.  In comparison, Microsoft had backed HD-DVD with an external drive.