Sonic Chronicles, Unleashed At SEGA Gamer's Day 2008
by Andrew Paulson
March 29, 2008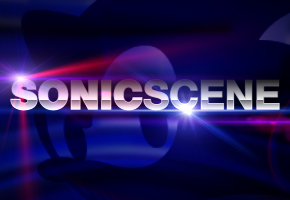 Two other video games listed will surprise some…
SEGA's annual pre-E3 Gamer's Day event this May is looking like a place to find many big video game announcements and unveilings. SEGA ON has revealed a list of games that will appear at the event, both Sonic Unleashed (As mentioned on TSSZ before) and Sonic Chronicles: The Dark Brotherhood will be appearing in some form or another. We could possibly expect a much anticipated trailer to Sonic Chronicles and possibly some more footage from Sonic Unleashed. The below list is curtesy of SEGA ON:
ALPHA PROTOCOL
BEIJING 2008
EMPIRE: TOTAL WAR
GOLDEN AXE BEAST RIDER
NEW ETERNAL ARCADIA (TENTATIVE)
NEW NiGHTS (TENTATIVE)
SAMBA DE AMIGO 2008 (TENTATIVE)
SONIC CHRONICLES: THE DARK BROTHERHOOD
SONIC UNLEASHED PREVIEW
SPACE SIEGE
STORM CHASER
SUPER MONKEY BALL FOR iPhone (TENTATIVE)
THE CRUCIBLE: EVIL WITHIN
THE INCREDIBLE HULK — THE VIDEOGAME
Though alot of the titles listed above shouldn't come to much of a shock to anyone, you will take notice to the two games in bold. Eternal Arcadia (Which you'll know as Skies of Arcadia) sequel rumors have been going around the net for quite some time now, could SEGA possibly be revealing a sequel to this memorable Dreamcast RPG? Also a surprise is a possible new NiGHTS video game. We'll keep you posted here on TSSZ News for more information on the titles listed above.