Sega Threatens Kotaku Over Unleashed
by Tristan Oliver
March 30, 2008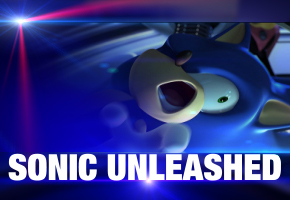 Cease and Desist sent; ignored
The damage control Sega has been wielding over their own FTP security breach and consequential leak of shots and video of Sonic Unleashed has been substantial–easily the most seen in a while. Sites like YouTube and Game Trailers have been pushed to remove all instances of the trailer. This morning, we've learned Sega took another step–asking blogging giant Kotaku to remove news of anything leaked.
Masking it as a confirmation of the leaks, Kotaku head Brian Crecente posted a cease and desist letter the site had received. Presently Kotaku legal is handling the matter on freedom of the press merits. No material has been removed for now.
We've provided a copy of the letter below…which, interestingly, was written by a Tristan. No relation. I promise.
Dear Mr. Crecente,

It has come to our attention that your website, Kotaku.com , has unauthorized postings of Sega's copyrighted work, the debut trailer and screenshots for Sonic Unleashed ("Work"). The postings may be found at:

http://kotaku.com/371098/leaked-sonic-unleashed-footage and
http://kotaku.com/371203/more-sonic-unleashed-images-trickle-out.

As the copyright holder of the Work, Sega did not authorize the use of the Work in this manner, either via license or otherwise. Sega has a good faith belief that the use of the Work in this manner is not authorized by us (the copyright owner), any of our agents, or the law. Thus, Sega respectfully requests that you promptly remove this posting from Kotaku.com . Please provide me with confirmation that the posting has been removed.

The information in this letter is accurate, and I declare under penalty of perjury that I am authorized to act on behalf of Sega's exclusive copyright in the Work that is being infringed.

If you would like to discuss this matter with me, I am quite happy to do so. … Thank you for your prompt attention.

Best regards,
Tristan Higgins-Goodell
Senior Legal Counsel
Sega of America, Inc.