Could the FTC Block EA-T2 Merger?
by Tristan Oliver
March 31, 2008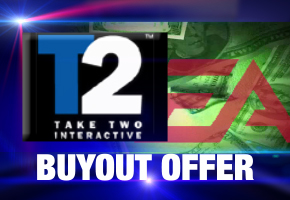 Newsweek Piece Furthers Notion of Monopoly
We've documented here how ugly the Electronic Arts buyout of Take-Two Interactive has become. Even if the deal goes through, will the US government give their stamp of approval?
An article in Newsweek online suggests EA would have a tough sell with the Federal Trade Commission. Justin Blankenship, who claims to have worked for the FTC in 2004, wrote into the publication's Level Up column. Blankenship suggests any buyout and merger could get a hard look, especially given a worst case scenario result for a major component of the gaming industry: EA gets a monopoly on all sports titles.
I'm specifically referring to comments by Wedbush's Michael Pachter, who stated: "Currently [EA and Take-Two] compete in pro basketball, college basketball and hockey. So by taking out all of that, EA has a monopoly in sports. If these guys have a monopoly, they're not going to cut pricing on sports games as quickly. We've been seeing sports games come down [in price] before Christmas the last couple of years. That'll never happen again."

[….]

Even without a total monopoly, one could expect that a publisher with that many sports titles under its belt could potentially abuse that market power to the detriment of its few smaller competitors. The concentration levels in a sports videogame market would be well over the thresholds of concern defined in the DOJ/FTC Horizontal Merger Guidelines.
Blankenship continues to suggest a merger would be a problem in part due to the way EA has handled its Madden franchise and exclusivity deal with the NFL:
An economist could easily plot the rate of price reductions in professionally licensed football games before EA had an exclusive agreement with the NFL (when we had Madden NFL vs. NFL 2K sports), and after the exclusive agreement (Madden only). If EA has been able to slow the price decline in Madden after its exclusive agreement with the NFL, one presumes they could do the same in basketball/hockey games as well. I don't have that data in front of me, but it strikes me as a relatively straightforward analysis and an apples to apples comparison.
There is no surefire indication that the government has its eye on what EA is doing, nor is there any indication that it would take action, should a deal go through.