Archie Comics Sonic #187 First Look
by Andrew Paulson
April 6, 2008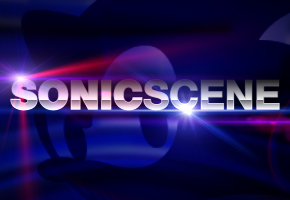 Archie Comics takes a glance at the upcoming issue of Sonic the Hedgehog…
Archie Comics has released a first look at this months upcoming Sonic the Hedgehog, issue #187:
SONIC THE HEDGEHOG #187
"Mister Popular": Sonic's immortal enemy Mammoth Mogul is back and their battle has taken on a whole new twist. Can Sonic find out who or what Mogul is going after? With hordes of villains from today as well as from Sonic's past emerging to attack the blue blur, does Sonic have a chance of defeating the massive power of Mammoth Mogul? SCRIPT: Ian Flynn. ART: Matt Herms (pencils) & Jim Amash (inks). Mammoth mayhem cover by Tracy Yardley! & Jason Jensen.
Shipping Date: April 2nd, 2008
On Sale at Comic Specialty Shops: April 9th, 2008
On Sale on Newsstands: April 22nd, 2008
32-page, full color comic
$2.25 US.