GCN Controllers to be Sold for Wii
by Tristan Oliver
April 9, 2008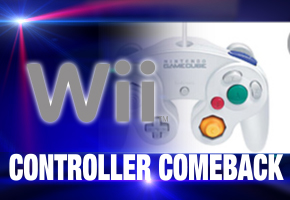 Japan Only for Now
The wild success of Super Smash Brothers Brawl may have something to do with Nintendo's revival of old Gamecube controllers to be sold in pristine Wii white color.
There are no real modifications to the controller–all buttons have stayed the same and it appears even the old GameCube logo remains branded on there.
The controller will be wired (no Wavebirds…yet) but Nintendo of Japan will be re-releasing it later this month at a ¥2000 yen price, or about $20. We suspect importers will have these on hand as soon as they are released.