@Issue Poll: 50% "Skeptical" about Unleashed
by Tristan Oliver
April 10, 2008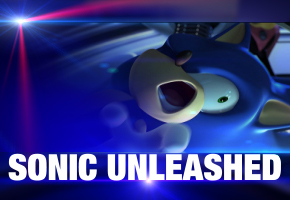 Half of Participants Say "Maybe" to Next Sonic
The voting is over for our first @Issue poll…and exactly half of those who participated have their doubts about Sonic Unleashed.
Out of 130 votes responding to the question "Can Sega get it Right this time with Sonic Unleashed?", 50%  voted "Maybe, I'm skeptical."  15% of the participants voted "I doubt it."
Only 30% responded with "Absolutely!" with 5% noting "After Sonic2k6?  No effin' way!"
We have a new poll up, you can start voting again on the Take-Two / EA Buyout controversy.