Unleashed's Were-Sonic: Who's Ripping Who?
by Tristan Oliver
April 15, 2008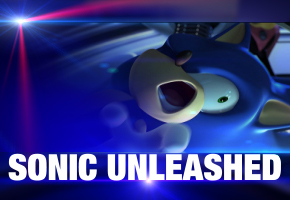 YouTube video with Castlevania link
Were-Sonic is a pretty hot point of contention among the Sonic community.  The semi-new character to be unveiled in Sonic Unleashed will either further the originality the title has potential to possess, or break the promise of classic gameplay, as well as the hearts of many Sonic fans with renewed faith.
Already criticism is rampant as to whether this gameplay twist is merely a rip of a similar element in The Legend of Zelda: Twilight Princess.  But one astute Sonic fan, The MuteKi, can trail the plagiarism even further.  This YouTube video, with commentary will explain:
This begs the question: Is the element in Twilight Princess also ripped from the same game? Huh?  Originality is overrated, evidently.