Archie's Early Look At Sonic X #32
by Andrew Paulson
April 17, 2008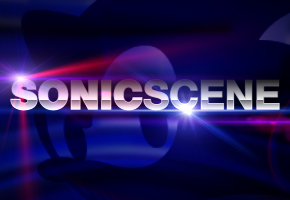 Archie releases scans and a preview of this month's upcoming Sonic X issue…
Archie comics has released their latest preview and scans of Sonic X issue #32, expected in comic shops on April 23rd:
SONIC X #32
"Title Mismatch": It's tag-team trauma for Eggman! When Eggman finds himself an outsider in his own evil Empire, a team-up of unimaginable proportions takes place. El Gran Gordo and El Rapido Azule, the masked wrestling sensation must band together to save all of Station Square! Will this team be a slam or will this all end in a tag out?! Get ready to rumble in this much talked about new issue of Sonic X!
SCRIPT: Ian Flynn. ART: Tracy Yardley! and Terry Austin.
Turnbuckle tearin' cover by Pat "Spaz" Spaziante!
Shipping Date: April 16th, 2008
On Sale at Comic Specialty Shops: April 23rd, 2008
On Sale on Newsstands: May 6th, 2008
32-page, full color comic
$2.25 US.
Click to Enlarge: