Archie's Preview of Sonic #1-FCBD 2008 Edition
by Andrew Paulson
May 3, 2008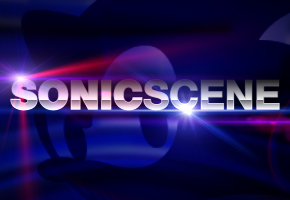 Don't forget about Free Comic Book Day today, scans and preview of the FCBD issue inside…
Archie has recently added their preview of Sonic the Hedgehog #1, their Free Comic Book Day 2008 Edition of Sonic's first Archie comic. As reported last month, Free Comic Book Day will be taking place today across the country at participating comic shops, check out our original report for more information.
SONIC THE HEDGEHOG #1—FCBD 2008 EDITION
by Mike Gallagher & Dave Manak
Sonic the Hedgehog has been speeding his way through video games, TV, and comic books since 1992! He is undoubtedly one of the biggest cultural icons throughout the world. Now, Archie Comics is paying homage to the blue blur by taking us back to where it all began. With the overwhelming success and popularity of the Sonic Archives reprint series, we are proud to bring you a reprint of the first-ever Sonic comic from the ongoing series: Sonic The Hedgehog #1! In honor of this year's Free Comic Book Day, Archie is re-releasing the classic stories from this prized issue, but with a special bonus: the cover will be completely re-imagined with a modern "spin" by current Sonic artist, SPAZ!
32-page, full color comic
FREE!