Transfer PSU Characters To Phantasy Star Portable
by Andrew Paulson
May 17, 2008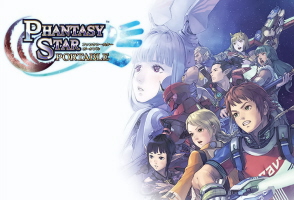 Transfer your PS2/PC characters to the upcoming portable version…
Recent news has now confirmed that you will be able to transfer your PS2/PC Phantasy Star Universe characters online, where they will be fully playable in the upcoming Phantasy Star Portable. According to Siliconera.com, there will be a level cap of 20 and only 10,000 meseta.
There will be many connections between Phantasy Star Universe and the upcoming Phantasy Star Portable, including a character named Vivian. Sega will soon be releasing missions for the PS2 and PC versions of PSU: Amibition of Illuminus where players will be working alongside Vivian, a character who is first introduced in Phantasy Star Portable. It's unknown if these Vivian related missions will be released in other regions outside of Japan or on the Xbox 360 console in the near future.
Phantasy Star Portable is scheduled for a July 31st release in Japan, stick around TSSZ News for more on this upcoming title.