Wii Fit Launches…In One Locale
by Tristan Oliver
May 19, 2008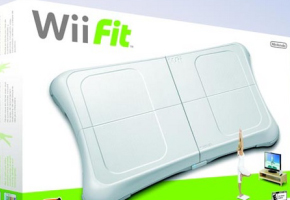 NYC Nintendo World Only Place Selling Today
Oops.
This could be one of the more notable launch screw-ups in recent memory.  Wii Fit was supposed to launch today, officially.  Or, it was to launch Wednesday, depending on who you believed–in-store retail ads or the information straight from Nintendo's mouth.
Almost all major American media outlets reported the launch to be today.  Even NBC's Today Show had Matt Lauer getting into it a bit.  Problem is…no one could find it today.
It turns out Nintendo changed launch dates at the last minute and today's launch only happened at the flagship Nintendo World store in New York City, where units sold out in under an hour.  Nintendo re-aligned a wider launch to Wednesday, as some ads at major retailers proclaimed it would be.
So, you can pick up Wii Fit at your local retailer…maybe.  Widespread shortages are expected of the title, and Nintendo blames that on an incredible pre-order demand.  So, Wii Fit may end up like the Wii console you buy it for–scarce.  You may get it, when you get it.