@Issue Poll: 37% want PS3/360 Unleashed
by Tristan Oliver
May 29, 2008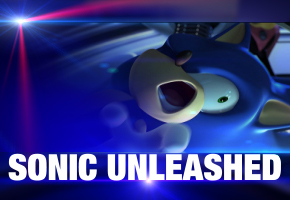 Only 7% Not Interested in the Next Sonic
With the confirmed news that different editions of Sonic Unleashed will be released for different consoles, our most recent @Issue poll revealed some interesting results with regard to fan preference.
Out of 111 votes cast, 37% will only buy the version planned for Playstation 3 and XBOX 360. 25% will buy the presumed watered-down Wii and PS2 edition. 23% said they would spring for both versions, with another 7% claiming to buy both if they had multiple consoles.
Only 7% of those who participated were jaded enough to say they wouldn't buy either edition.
We invite you to participate in our new poll, active now.