Latest Xbox Live Weekly Activity: 5/19 – 5/25
by Andrew Paulson
May 29, 2008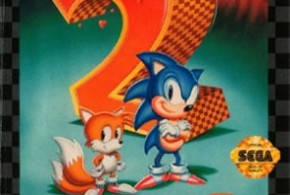 Sonic 2 remains in the top 10, GTA IV is still #1 again…
Major Nelson has just released new Top Ten Live Activity Lists for the week of May 19th through May 25th. While the top Live titles (Xbox 360 and original) are based off of unique users, the top Arcade games are based on how many times they were purchased. Sonic The Hedgehog 2 (Genesis port) has once again scraped the bottom of the top 10.
Xbox 360 Top Live Titles (based on UU's)
1 GTA IV
2 Call of Duty 4
3 Halo 3
4 Guitar Hero III
5 Rock Band
6 Gears of War
7 Tom Clancy's Rainbow Six Vegas 2
8 FIFA 08
9 DBZ: BURST LIMIT (Demo)
10 GRID Demo
Top Arcade Titles (Full Versions)
1 Penny Arcade Episode 1
2 Assault Heroes 2
3 UNO
4 Brain Challenge
5 DOOM
6 N+
7 Worms
8 Ikaruga
9 Bomberman LIVE
10 Sonic The Hedgehog 2
The above arcade list is based on full versions purchased.
Original Xbox Top Live Titles (based on UU's)
1 Halo 2
2 Star Wars: Battlfrnt 2
3 Fable
4 Counter-Strike
5 Battlefield 2: MC
6 Ninja Gaiden Black
7 Splinter Cell Chaos
8 Gauntlet Seven Sorrows
9 Call of Duty 3
10 Conker: Live Reloaded