Thompson Boycotts Sanction Hearing
by Tristan Oliver
June 2, 2008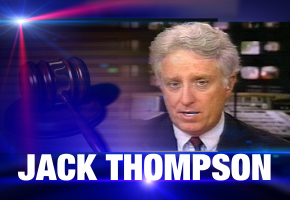 Fails to Subpoena 30+, Requests Mental Exam
In theory, Jack Thompson should have a good idea of his fate by Wednesday, when a hearing will recommend sanctions up to, potentially, disbarment.
The problem is, Mr. Thompson will not be in attendance.  He has boycotted Wednesday's hearing in light of Judge Dava Tunis quashing his motion to subpoena 33 people for it.  Among those subpoenaed were former Florida governor Jeb Bush, Take-Two chairman Strauss Zelnick, former Miami police chief Kenneth Harms, and attorney Norm Kent.  Judge Tunis cited procedural error.
Mr. Thompson has filed a third lawsuit, this with the U.S. District Court, with the defendant the State of Florida.  Like the other motions, it seeks to stop the Florida Bar from proceeding with sanctions against him.  Interesting to note, a separate filing with Judge Tunis seeks to have a mental health exam entered into this process.  Mr. Thompson claims he is sick of perceptions that he is "whacky."
Two days before the hearing, the prospects of any of these motions panning out look increasingly unlikely.  TSSZ News is working to get a reporter on the scene for the hearing Wednesday.  We will bring you the latest developments on Jack Thompson's fate as we get it.