Analyst: Wii Fit Shortages Deliberate
by Tristan Oliver
June 3, 2008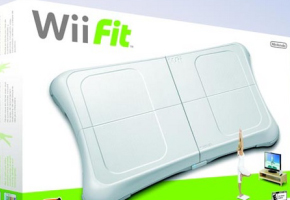 500K Shipped to US, 2M in Strong EU Market
The weak US dollar is starting to have a direct impact on casual gamers.  Making the case is the already hard to find Wii Fit, which went on sale in North America in the middle of last month.
Recent estimates from Wedbush Morgan Securities analyst Michael Patcher suggest that, even though it's also hard to find globally, Europe received four times as many copies of the balance board game than North America.  He estimates 2 million units of Wii Fit were shipped to Europe, compared with 500,000 domestically.
Mr. Patcher beleives Nintendo is shipping so much to Europe in order to capitalize on a strong Euro.  He writes on the subject:
The shortage demonstrates one consequence of the weak dollar. We're seeing companies ignore their largest market simply because they can make a greater profit elsewhere. They know that Americans will be just as fat a few months from now.