Name Change For Sonic Unleashed?
by Andrew Paulson
June 7, 2008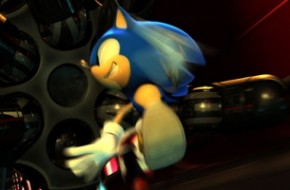 Will Sonic World Adventure become the new name for Sonic Unleashed?
Two days ago I reported on the mystery Sonic World Adventure game guide being featured as a new pre-order item on Amazon.com. Could Sonic World Adventure replace Sonic Unleashed as the new name for the highly anticipated video game? Adding to the discussion would be that Prima Games (who are publishing the book) have recently added their own preview page for the strategy guide. Though there isn't much new information that wasn't already mentioned on our previous report, the platforms confirmed for the guide are Sony PlayStation 2, Sony PlayStation 3, Wii and Xbox 360.
Since the platforms are the exact same consoles Sonic Unleashed will be released on, this confirms that the strategy guide mentioned above is indeed intended for the same game. Below are the current title details from the preview page:
ISBN 13:
978-0-7615-6000-5
ISBN 10:
0-7615-6000-9
Retail Price(s):
$19.99 U.S. / $22.95 Can.
Pages:
176
Release:
11/4/2008
Platform(s):
Sony PlayStation 2, Sony PlayStation 3, WII and X-Box 360
This is all just speculation by my part on a possible name change, it could still very well be a simple mistake by Prima Games. Stick around TSSZ News for more information on this subject as we get it.