New Phantasy Star Portable Trailer Features Gameplay Footage
by Andrew Paulson
June 13, 2008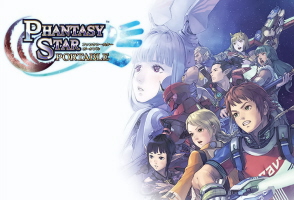 New trailer finally reveals gameplay footage and 4-player action…
Scheduled for release in Japan on July 31, there really hasn't been much footage of actual gameplay from Phantasy Star Portable. Famitsu has just received a brand new trailer for the upcoming PSP video game, finally showing off gameplay footage and even 4-player co-op.
The trailer shows four Japanese friends sit around a table as they team up in local multiplayer, which is the only way you'll be able to play multiplayer as Phantasy Star Portable will not feature network play. The trailer features the same computer-generated opening movie as the very first trailer that was released last month. There is also footage of character introductions, different types of monsters to appear in the game, and character creation (featuring the change in appearance, hair color, height, gender and race).
Phantasy Star Portable is currently scheduled for a July 31st, 2008 release in Japan, Sega has yet to announce if the game will be released anywhere else.