Rumor Alert: "Sonic Attitude" Coming to E3?
by Tristan Oliver
June 20, 2008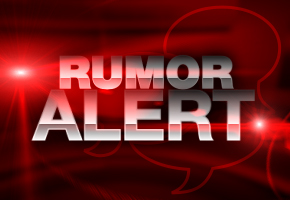 Will another DS title Complement Sonic Unleashed?
One rumored list of titles to show up at  the upcoming E3 Media and Business Summit has surfaced on GoNintendo.
The list is a pretty lengthy "who's who" of fanboy desires across all platforms and includes, among other things, New Super Mario Bros 2 for the DS and LittleBigPlanet for the PS3–some as confirmed, others as rumored.
Sonic Unleashed is listed as confirmed for at least a showing of the PS3 and XBOX 360 version.  What's new on the list is something referred to as Sonic Attitude.  The game is listed as a Nintendo DS title and as a rumored appearance.  This is the first time we've heard of such a Sonic title's purported existence.
On the one hand, it would make perfect sense to release a platforming complement to the upcoming Sonic Unleashed on a portable system.  On the other hand, several readers and observers note numerous inaccuracies with the published list–not to mention we were under the impression that Sonic Chronicles: The Dark Brotherhood was supposed to be that complement, even if it is in the RPG genre.
We'll take it with a grain of salt for now, but if we learn any new information one way or the other, we will pass it along.