PSU To Celebrate Sonic's Birthday
by Andrew Paulson
June 21, 2008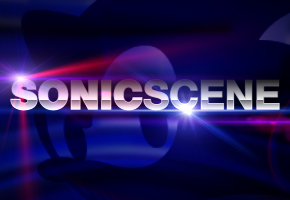 Phantasy Star Universe plans another Sonic themed Birthday Lobby on June 23rd…
Last year Phantasy Star Universe celebrated Sonic's 16th birthday, which even featured Sonic himself visiting the games lobby along with his good buddy Tails. Thanks to Squid Goggles for the video below of footage from the celebration, if you look very closely you'll actually be able to see a blue object in between the dozens of people crowding around it:
You guessed it correctly, that blue object being crowded around was Sonic himself, soon afterwards showing off his break dancing moves. Expect the same sort of celebration this year for Sonic's 17th birthday, which will be held in the Phantasy Star Universe lobbies on June 23rd.
June 23rd marks the 17th birthday of Sonic the Hedgehog. To recognize the milestone of an old friend, the GUARDIANS Galaxy is celebrating by decorating the colony's lobby with a special tribute to Sonic! Lobbies and seasonal rare enemies will continue until July 4.
Check out more details on the event at the official Phantasy Star Universe website, which features instructions on how to win special in-game Knuckles and Amy statues.