First @ TSSZ: New Stages Revealed for Sonic Unleashed
by Tristan Oliver
July 1, 2008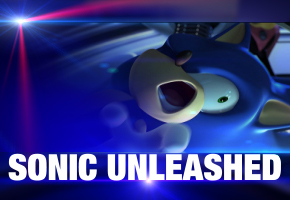 Dutch Mag Dishes the Goods on China, NYC

With almost five months left to the rumored launch of Sonic Unleashed, we have some new information regarding the meat of the game's content.
Dutch magazine Power Unlimited's latest issue reveals that, in addition to the European stages already shown in numerous screenshots, there will be a stage focused around China–and that Sonic will speed across the Great Wall. In addition, one North American centered stage will focus in on New York City. A third level involves some bobsledding but it's unclear at this point which continent that will be confined to. Antarctica, perhaps?
Some of the new information, however, seems to go back on Sega's word of a Sonic only focus. According to reader accounts, there will be minigames in Sonic Unleashed, and some of those games will allow you to play as Tails. In addition, Sega representatives reportedly pulled the plug on a cutscene in front of the Power Unlimited reps when a scene showed Amy meeting Sonic's rumored alter-ego for this title, Were-Sonic. Sega officials apparently scrambled upon its sight; going so far as to cover up the screen.
Reportedly, the Power Unlimited article came with no new screenshots. We are working hard to independently verify this information. Keep coming back to TSSZ News as we get new information on these developments and any new information regarding Sonic Unleashed.