Playstation.com Hacked
by Tristan Oliver
July 3, 2008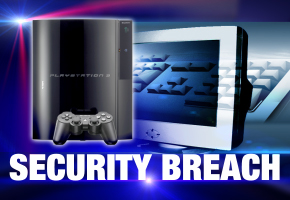 Scareware Ads on Pages for Major Games
The security firm Sophos reports that someone had initiated a SQL injection attack on Playstation.com, the highly popular official US site for Sony's Playstation line of consoles.
According to the site, a "scareware" ad that pretended to perform an online security scan of computers showed up on pages for God of War and Singstar Pop.  The site continues:
Visiting the affected PlayStation site runs a script that pretends to do an online security scan of your computer, and presents a bogus warning message that your PC is infected with a variety of different pieces of malware. Users frightened by the scareware 'warnings' might rush to spend money on useless software.

The fact that the Sony PlayStation site has been attacked in this way suggests that someone with malicious intent could place other harmful malware there – a worrying thought when you consider the number of consumers interested in video gaming.
While Sophos claims the exploit hasn't been fixed as of their press time, other reports suggest that Sony has patched things up.