First @ TSSZ: New Sonic Chronicles Shots Unleashed
by Tristan Oliver
July 14, 2008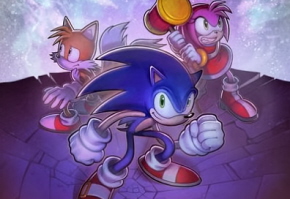 New Pics Reveal Locations Strengths, Much More
This may or may not be E3 related…but we have our hands on numerous screenshots from the upcoming Sonic Chronicles: The Dark Brotherhood.
You can look at the first batch of 8 below.  The screenshots clue us in to numerous things, such as an easy ability to equip abilities, what some of that equipment may be, some health items, some strengths Sonic will have as an RPG character, the base map, and even the return of Chao.
It looks like the Chao Garden will be in this game for more than show and tell.  Each Chao appears to have different abilities for your party.  The Chao in particular below will help regenerate HP.
Andrew Paulson will have more new screenshots from Sonic Chronicles later tonight, first @ TSSZ.
EDIT: The gallery IS now working.  Apologies for the posting error half an hour earlier.