FIRST @ TSSZ: New Sonic Unleashed Trailer shows Were-Sonic Gameplay
by Tristan Oliver
July 15, 2008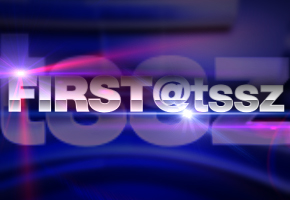 First on the Web – UPDATED new Source To Download Low and High Quality Video

Let's get you the links straight out of the gate.  These are directly from Sega of America.
THURSDAY AM UPDATE: I've found another source for both High and Low versions of the video. Enjoy!
Low Quality Trailer
High Quality Trailer
We can tell you that this has the first glimpse of Were-Sonic gameplay.
TUESDAY PM UPDATE: Here's what we can derive from the new trailer thus far:
The Image Songs remain, at least for the trailer.  This one is called Endless Possibility.  Because of the tone of the song (not to mention it doesn't really sound like Jun Senoue or Crush 40's work), it's a little unclear as to whether the song will remain in Unleashed as other songs that have made it in trailers (like Open your Heart) have.
The trailer appears to be the opening FMV interspersed with gameplay footage, both of day and night.
I see some rails, but they're in a new castle-like atmosphere.  Is this China or one of the unannounced stages?  A Chinese dragon shows up in a similar setting when the trailed splits into four screens later.  We definitely see more of Greece and Europe.
Sonic is transformed into Were-Sonic in the opening FMV by one of Eggman's contraptions.  That transforms into the Were-Sonic footage, where a lot of slashing and fighting can be seen.  Were-Sonic appears very slow.
Super Sonic's at the end.  This may be a closing FMV for the game.
More information on Sonic Unleashed as we get it.