Sony Press Conference Round-up E3 '08
by Ryan Bloom
July 16, 2008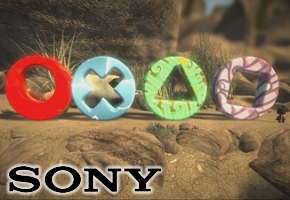 Sony comes out swinging at E3 2008 with one of their stronger line-ups in recent years.
Sony's strong press conference showing is reflected today in their E3 Media Site, which presents plenty of images and video on upcoming and newly unveiled games like God of War 3. Also revealed was a download-exclusive sequel to Ratchet & Clank Future called Quest for Booty. Fat Princess is another downloadable title that tasks teams of players to rescue a Princess from deep within the enemy's dungeon – only problem is, the Princess has put on a few pounds and it will take a focused team effort to carry her home.
Also on-tap was LocoRoco 2 and Patapon 2 for the PSP, as well as a portable conversion of the PSN download classic Super Stardust. Of course, footage of Resistance 2, Killzone 2 and Motorstorm: Pacific Rift also made appearances, as well as a new Resistance game for the Playstation Portable called Resistance: Retribution.
All of these games, and more, can be found at Sony's E3 Media Site.