E3 2008: 80 GB PS3 coming to PAL Territories by Aug. 27
by Tristan Oliver
July 17, 2008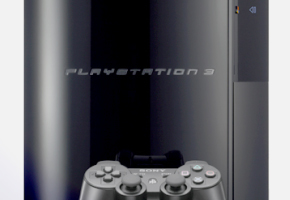 No Price Cut for 40 GB Model
Sony of Europe head David Reeves told a European-only audience in Santa Monica yesterday that yes, the PAL nations will get the 80 GB PS3–and they'll all get it at the same time.
Sony plans a simultaneous launch across all PAL territories, including Australia, for August 27th.  The 80 GB model will cost £299 in the UK, €400 across the rest of Europe, and likely somewhere near AU$649 if you do the conversion rate correctly.  (Can any of our Australian readers confirm or clarify?)
However, if you think this means the 40 GB model will see a similar price drop as it will in the States, think again.  As supplies are short in these territories, there are no plans to discount the 40 GB model–just discontinue it.