E3 2008: Wii Music to Have…Public Domain Songs
by Tristan Oliver
July 17, 2008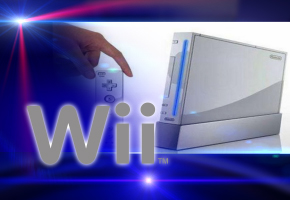 No DLC Planned
Along with Wii Sports Resort, Wii Music was among Nintendo's major announcements at E3 this year.  The game will feature a variety of music, and we anticipate a few Nintendo themes will sneak in.
However, in addition, new information revealed from Nintendo's Developer Roundtable reveals that numerous public domain songs–the ones you don't have to pay royalties for–will also be included.  This includes songs like Twinkle Twinkle Little Star and Yankee Doodle Dandy.
Nintendo assured those in attendance that the game would also feature licensed music but didn't give specifics on what.  In addition, no downloadable content is planned to add on tracks for the series.
Surely there are legions of fans waiting to jam to Happy Birthday to You…right?
EDIT: OK, we know Happy Birthday isn't public domain.  Maybe that was part of the joke.  Or maybe it's too early.