First @ TSSZ: Official Sonic Chronicles Website Updated
by Andrew Paulson
July 18, 2008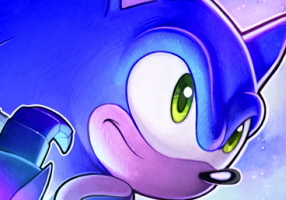 New characters, locations, and a story section revealed on the official North American website…
The closer we get to September, the more we know about Sonic's RPG debut, Sonic Chronicles: The Dark Brotherhood. Recently Sega updated their North American official Sonic Chronicles Micro-Site with new character profiles, locations, and a new story section.
The character profiles had a small update, adding a few more characters, such as the newly revealed Kron, a mysterious race recently revealed at E3. Kron are stone-like humanoids who have mining and construction abilities. As E3 has shown us, there will be a entire level devoted to them and their civilization.
One of the other big updates to the site is a newly added Chao section, which features some new details on Chao, including some of the recently revealed information. The section reveals details on how Chao are traded to other players, also adding a video demonstration of how this is done in-game. The section also mentions Common Chao, such as Stebsly and Churdle, which give the player special bonuses. The section also lists Rare Chao and Unique Chao, which are likely future updates to the website.
Visit the Official Sonic Chronicles: The Dark Brotherhood Micro-Site