First @ TSSZ: Closer to Authenticating Nintendo Power Cover Story
by Paul Street
July 19, 2008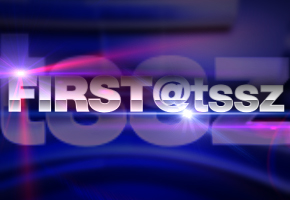 Two Different Scans of Nintendo Power Cover featuring Sonic & The Black Knight…
Just after E3 I was expecting the news to die down and have a quiet weekend. Thanks to recent developments there's little chance of that now.
TSSZ News sources have recovered what appear to be two different scans of the Nintendo Power Magazine cover featuring Sonic & The Black Knight. Both scans have had the magazine subscription address blanked out to prevent fraud against people who have scanned them.
Cover 1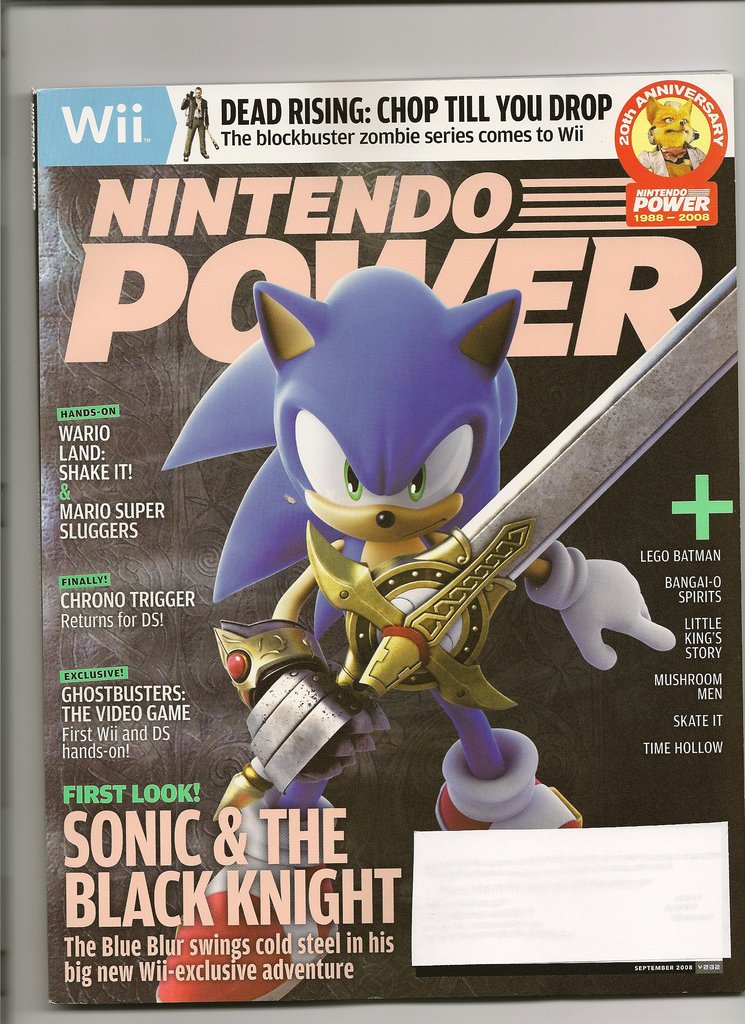 This first cover was scanned by Sonic Stadium member "The Great L". Note the angle the magazine cover has been scanned, the blemish to the magazine that looks like a small tear to the left of Sonic's mouth and the top right hand corner of the magazine where it is frayed. The Great L pointed out that judging by the article Sonic & The Black Knight could be similar to the existing Wii exclusive Sonic title; Sonic and the Secret Rings.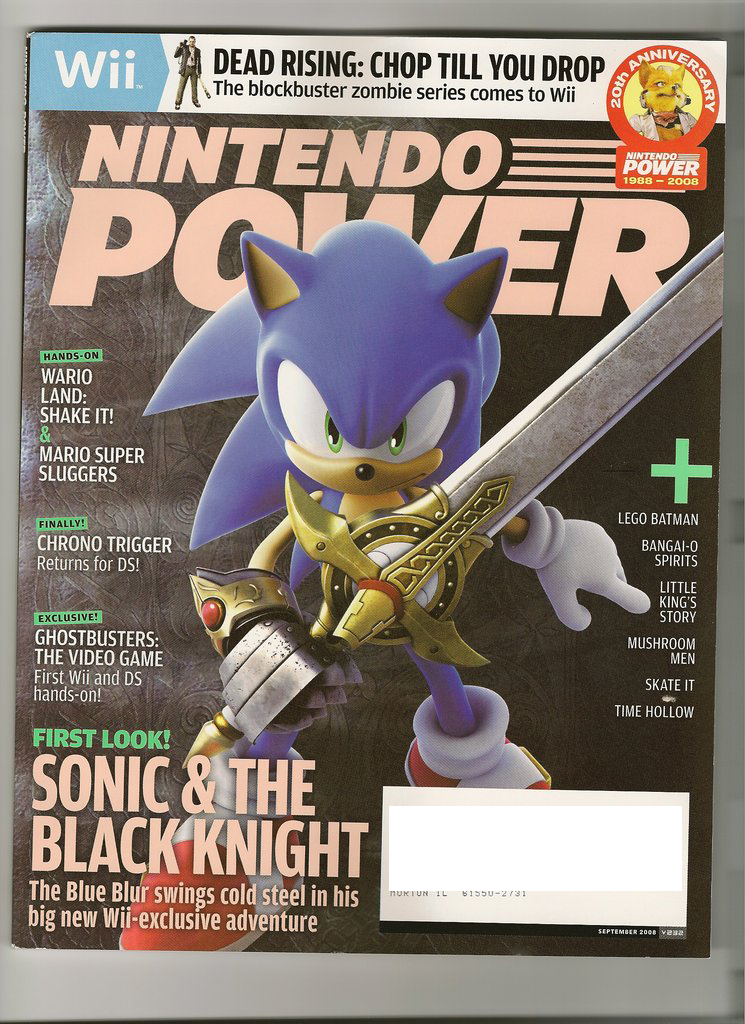 This scan was found by Sonic Stadium forum member (and Sonic Show co presenter) "Singerland". Note the different angle the magazine has been scanned, the lack of the tear next to Sonic's face and the different way the top right hand corner of the magazine has frayed.
TSSZ News would once again like to point out we are treating this game as a rumor until more evidence is found. Of course we will keep you updated on any further developments.