Sonic and the Black Knight Sega.com Page Up
by Andrew Paulson
July 21, 2008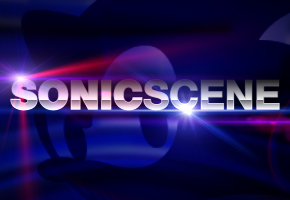 Sega didn't wait long before putting up their preview page to the Wii-exclusive…
Officially announced today by Sega, Sonic and the Black Knight already has a preview page on Sega.com. Though there isn't any video clips, official art, or screenshots from the recently revealed game, they do have a small preview up:
Sonic returns to the Wii™ on a wild ride through a storybook world of Arthurian legend in his all-new adventure, Sonic and the Black Knight™. Designed exclusively for the Wii, Sonic and the Black Knight brings a new twist to Sonic gameplay by combining Sonic's legendary speed with frenetic swordplay action that makes full use of the unique Wii control system.
In this strange, enchanted medieval world, Sonic wields a sword in his effort to save the day. Encountering many friends and foes along the way, Sonic shows them what it takes to be a true hero and the ultimate knight. Master the sword and unravel the mystery behind this intriguing adventure…
Check out the September issue of Nintendo Power for the full scoop on Sonic and the Black Knight!
Being developed by Sonic Team, we'll get a first look at the upcoming Sonic game in September's Nintendo Power cover story, which TSSZ News will have full scans of as soon as the magazine arrives.