UK All Format Chart, Week 29
by Paul Street
July 22, 2008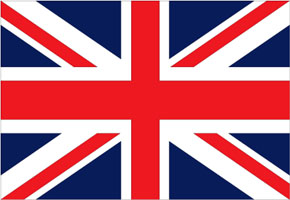 UK Goes Film Mad, Buys more Indiana Jones, Wall-E
It's chart time again folks. This week Lego Indiana Jones climbs back into the top spot and last weeks number 1 Wii Fit is left in third place bumped firther down by the Wall-E videogame which has sored through the charts from number 16 last week to second this week. Of course the film hadn't been released in cinemas last week and has been pushed heavily on TV.
Just in time for the Olympics Mario and Sonic are back up to number 7. I fully expect that to get higher when the games kick off proper. Sonic and the Secret Rings hangs on to the bottom of the chart at number 33. Not bad for a game that has been out almost a year and a half!
The full top 40 chart is below!
 

 

TOP 40 ENTERTAINMENT SOFTWARE (ALL PRICES)

WEEK 29 YEAR 2008

ENDING 19TH JULY
| | | | | |
| --- | --- | --- | --- | --- |
| LW | TW | TITLE | AGE RATING | PUBLISHER |
|   |   |   |   |   |
| 2 | 1 | LEGO INDIANA JONES: ORIGINAL ADVENTURES | BBFC U | LUCASARTS |
| 16 | 2 | WALL-E | BBFC U | THQ |
| 1 | 3 | WII FIT | PEGI 3+ | NINTENDO |
| 7 | 4 | WII PLAY | PEGI 3+ | NINTENDO |
| 3 | 5 | SUPER SMASH BROS: BRAWL | PEGI 12+ | NINTENDO |
| 12 | 6 | MARIO KART WII | PEGI 3+ | NINTENDO |
| 10 | 7 | MARIO & SONIC AT THE OLYMPIC GAMES | PEGI 3+ | SEGA |
| 5 | 8 | BATTLEFIELD: BAD COMPANY | PEGI 16+ | ELECTRONIC ARTS |
| 6 | 9 | BIG BEACH SPORTS | PEGI 3+ | THQ |
| 9 | 10 | KUNG FU PANDA | BBFC PG | ACTIVISION |
|   | 11 | GUITAR HERO: ON TOUR | PEGI 3+ | ACTIVISION |
| 4 | 12 | TOP SPIN 3 | PEGI 3+ | TAKE 2 |
| 29 | 13 | SPORTS PARTY | PEGI 3+ | UBISOFT |
| 8 | 14 | BEIJING 2008 | PEGI 3+ | SEGA |
| 11 | 15 | GUITAR HERO III: LEGENDS OF ROCK | BBFC 12+ | ACTIVISION |
| 14 | 16 | DR KAWASHIMA'S BRAIN TRAINING | PEGI 3+ | NINTENDO |
| 15 | 17 | CARNIVAL: FUNFAIR GAMES | PEGI 3+ | TAKE 2 |
| 13 | 18 | GRAND THEFT AUTO IV | BBFC 18+ | TAKE 2 |
| 18 | 19 | METAL GEAR SOLID 4: GUNS OF THE PATRIOTS | BBFC 15+ | KONAMI |
| 20 | 20 | FIFA 08 | PEGI 3+ | ELECTRONIC ARTS |
| 19 | 21 | CALL OF DUTY 4: MODERN WARFARE | PEGI 16+ | ACTIVISION |
| 23 | 22 | COOKING GUIDE: CAN'T DECIDE WHAT TO EAT? | PEGI 3+ | NINTENDO |
| 24 | 23 | PRO EVOLUTION SOCCER 2008 | PEGI 3+ | KONAMI |
| 17 | 24 | UNREAL TOURNAMENT III | BBFC 18+ | MIDWAY |
| 25 | 25 | GUITAR HERO: AEROSMITH | BBFC 12+ | ACTIVISION |
| 26 | 26 | RACE DRIVER: GRID | PEGI 7+ | CODEMASTERS |
| 30 | 27 | ALONE IN THE DARK | BBFC 15+ | ATARI |
| 36 | 28 | COOKING MAMA 2 | PEGI 3+ | 505 GAMES |
| 37 | 29 | IRON MAN: THE OFFICIAL VIDEOGAME | PEGI 12+ | SEGA |
| 27 | 30 | POKEMON MYSTERY DUNGEON: DARKNESS | PEGI 3+ | NINTENDO |
| 21 | 31 | THE BOURNE CONSPIRACY | PEGI 16+ | VIVENDI GAMES |
| 28 | 32 | POKEMON MYSTERY DUNGEON: TIME | PEGI 3+ | NINTENDO |
| 22 | 33 | SONIC AND THE SECRET RINGS | PEGI 7+ | SEGA |
| 35 | 34 | NEW SUPER MARIO BROS. | PEGI 3+ | NINTENDO |
|   | 35 | THE SIMPSONS GAME | PEGI 12+ | ELECTRONIC ARTS |
| 32 | 36 | CRISIS CORE: FINAL FANTASY VII | PEGI 16+ | SQUARE ENIX EUROPE |
| 33 | 37 | MY HEALTH COACH: MANAGE YOUR WEIGHT | PEGI 3+ | UBISOFT |
|   | 38 | FOOTBALL MANAGER 2008 | PEGI 3+ | SEGA |
|   | 39 | TOM CLANCY'S RAINBOW SIX: VEGAS 2 | PEGI 16+ | UBISOFT |
|   | 40 | MARIO KART DS | PEGI 3+ | NINTENDO |
 Leisure software charts compiled by Chart Track, (C)2008 ELSPA Ltd