Nintendo Posts Nearly Billion Dollar Profit
by Tristan Oliver
July 30, 2008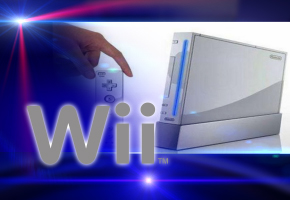 Q1 2009: Wii Sales Up, DS Sales Down
Nintendo has posted its fiscal figures for Q1 2009, and while the company is still very much in the black, there are some surprises with regard to certain hardware sales.
Overall, sales topped $3.9 billion, with a net income of $992 million.  Compare that to $3.2 billion in sales and $744 million in profit for Q1 last year, and it's easy to see that Nintendo is still holding very strong in the video game market.
Hardware wise, over 5.1 million Nintendo Wii consoles were sold over the quarter, compared to 3.4 million in Q1 2008.  It's DS sales that were down–6.94 million this year, compared to 6.98 million in the same quarter last year.  Both consoles are dropping off significantly in Japan.  Only 530,000 Wiis were sold there in the quarter, compared to 950,000 in Q1 2008.  The DS also saw a major drop–580,000 in Q1 2009 compared to over 2 million the same period last year.
Software wise, Mario Kart Wii is leading the pack in software sales worldwide, with over 6.4 million copies sold.