SAGE '08: Triblox's Out with a Whimper…Out with a Whimper
by Tristan Oliver
August 19, 2008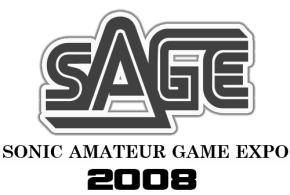 Halo Fan Game Demo Delayed Out of SAGE
One of the most anticipated non-Sonic works expected at this year's SAGE won't see a new demo.
Triblox Games has announced that their 2D Halo fan game, Out with a Whimper, won't see a new demo released until September.  A demo from July is still available on their SAGE booth.
"Team availability issues" are cited for the delay.
Expected to be released in full this Winter, he's a quick synosis of the OwaW storyline:
Halo: Out with a whimper is a 2D Halo Fan game by Triblox Games and the OWAW team. The game brings a new twist on the Halo series featuring a main character the player names. The player, as the game begins, has been captured by covenant forces and is being held on a Covenant Cruiser. After making an escape in an ensuing battle over the colony world "Atlas", the player makes contact with Highcom below. Heading to ground, a squad of ODST's aids you in your new mission, to fight off an invading Covenant Fleet the best way you know how, with your rifle, your warthog, and a few grenades.
There are a few teaser screenshots also available on the group's booth.