Post-SAGE '08: Where was Sonic Nexus?
by Tristan Oliver
August 25, 2008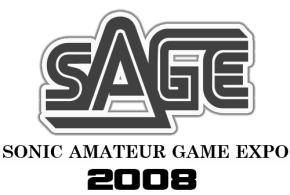 Highly Anticipated Demo a No-Show
With dozens of demos showing up at this year's Sonic Amateur Games Expo (and our subsequent dozens of articles covering the goings-on), there was one major missing piece of the Sonic fan game puzzle.
Where was Sonic Nexus?
Nexus was one of the banner games promoted to be at this year's exp, only to slip away into obscurity.  Why'd it happen?  According to a statement published in the Nexus booth:
SAGE is over.  We didn't make it.  Oh, well, there's still some day down the road that everybody will be able to see this demo do its thing.  This whole situation that we're currently in is reminiscent of Retro-Sonic and Sonic XG's week-late entrances last year, so for all of you SAGE veterans out there, this delay shouldn't come as a shock to you.  Why the "big name" fangames have a bad habit of showing up to SAGE is beyond me, but from this experience thus far, it has been a lot of work, time, and, for this project, money.  It is understandable why it continues to happen.
There was no indication when a new Nexus demo would show up.