New Video: Sonic Chronicles Insider
by Tristan Oliver
August 28, 2008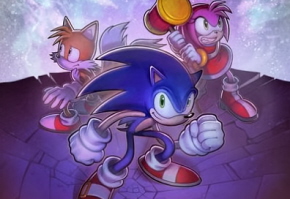 Learn to POW, Learn to Flee
This week the latest edition of the Sonic Chronicles Video Insider series was released on YouTube.
The new video discusses the mechanics of combat, including POW moves, using the stylus, and, should you have the need, a brief on fleeing.  It appears that in particular will be a mini-game in of itself.
Have a look below.  Stay with TSSZ News for the latest Sonic Chronicles coverage up to launch day.