Sonic City Blognik Confirms Sonic Chronicles Europe Release Date
by Andrew Paulson
August 28, 2008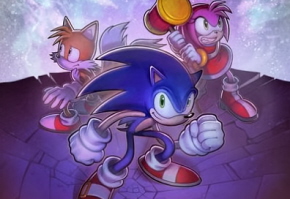 After recent confusion on a possible release date, we finally get confirmation…
Earlier today we reported on recent confusion on when Sonic Chronicles: The Dark Brotherhood will be released in Europe, with a rumored September 5th date in mind. Thankfully ArchangelUK from the Sonic City Blognik has confirmed that the release date will be September 26th in Europe:
Before I do go though – apparently there is a lot of confusion atm and people saying Chronicles is now coming out on September 5th.  To be blunt its not, its coming out Sept 26th in Europe as was stated earlier.
With how long we have waited for Sonic's first role playing game, another few weeks won't hurt too much.