Exclusive Sonic Unleashed Wii Preview In September ONM
by Andrew Paulson
September 2, 2008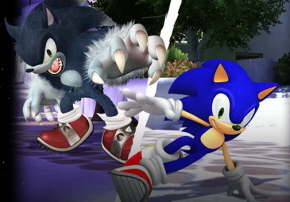 Wii version is said to run at a breakneck speed with a smooth frame rate…
We recently posted about the Official Nintendo Magazine (UK) getting a chance to go hands on with the Wii version of Sonic Unleashed, which we can now confirm that they'll have a exclusive preview in the September issue of the magazine. With talk of frame rate issues with the Xbox 360/PS3 version of Sonic Unleashed, words from Chris of ONM regarding the Wii version will come as a very positive note:
Having seen the Wii version in motion recently we can also confirm that more importantly, the game runs at breakneck speed with a smooth frame rate too.

Let us hope this problem is fixed in-time for the Xbox 360/PS3 release of Sonic Unleashed. The exclusive preview of the Wii version of Sonic Unleashed will be in the next issue of UK's Official Nintendo Magazine, expected to be out on the 26th of September.