New Unleashed Trailer Shows China In Depth
by Paul Street
September 11, 2008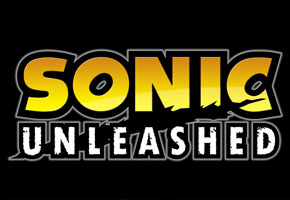 Update 12th September: HD Footage of Trailer Inside!
My thanks go to YouTube member SonicItachi for this one but a new trailer for Sonic Unleashed has appeared today. Showcasing more of the China stage the trailer appears to be the talked about trailer for Leipzig which was never released.
It shows more of the daytime level than we've previously seen and includes a very short look at a boss fight. Things get really interesting though when Sonic turns Werehog and the music for the China level mutates into something altogether more funky sounding.
It's also worth noting that the Werehog seems to have a voice in the trailer. The Japanese voice actor for Sonic can clearly be heard talking smack and even letting out a high pitch wolf howl! It seems Sonic has retained his personality even when turned into a malformed beast.
Take a look at the trailer here and if we find a better quality version of it we'll add it.
Update: 12/9/08 (The real date, as seen in the UK)
Gametrailers.com have just added a HD and SD version of the trailer. Both are much better quality than the YouTube video and both can be downloaded should your internet speed not be fantastic. Go for the Quicktime version as the WMV version didn't seem to work. You can check out the trailer here