First @ TSSZ: Unleashed Release Date Pushed Back
by Tristan Oliver
September 18, 2008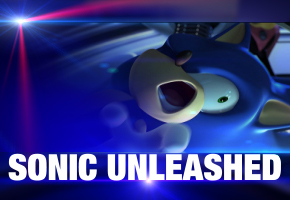 Japan's Release Date Revealed
We have some updated information on the release date of Sonic Unleashed for North America.
We had a previous report over three months ago that stated the game would be out November 4th.  Now, Gamestop/EBGames and Amazon.com both report a two week delay.  In short, it now appears Unleashed will be set back to November 18th.  While a very short delay, it makes the wait that much longer for those wanting to get their hands on the game.
There is also some new information coming in on Unleashed's release in Japan under the name Sonic World Adventure.  A press conference by Sega in Japan yesterday revealed that country will be getting it a month after North America, on December 18.
Keep checking TSSZ News for the latest Sonic Unleashed information.