Sonic Chroncles Insider Eps. 7, 8 Available
by Tristan Oliver
September 23, 2008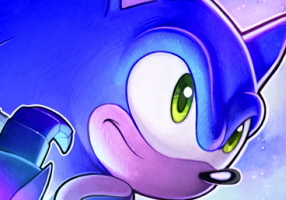 First Details on Amy, Tails, Chao, and More
There is plenty of new information on Sonic Chronicles: The Dark Brotherhood, now available just a week before the game's official launch domestically.
Bioware very quietly released Episode 7 of its Insider series last week.  The video details how to play with Amy, a Shifter class character, hammer and all.  Amy can be used not only to attack, but to boost attack abilities of others in the party.  You'll even be able to blow a kiss using Amy to a party member, allowing that member to execute a stronger attack.  Meanwhile, Tails's mechanical prowess will be used in the Support class to extend teammates' abilities, as well as healing.  And, as always, Tails will be able to fly.
Take a look at Episode 7 below.
Episode 8 was also released just hours ago.  This episode focuses exclusively on Chao–how to get them, how to trade them, and how they'll help your party members in battle.  Equipped Chao will trail a character in battle, and to get them, all anyone needs to do is pick an egg up throughout the playing world.  A Chao Garden will be available.  All Chao will have different abilities, from attack boosts to defense shields.  Furthermore, Chao are able to be traded wirelessly from DS to DS.
Have a look at Episode 8 below.
Keep checking back to TSSZ News for all things Sonic Chronicles as we inch closer to launch day.  And don't forget–I'm planning a trip to New York City for Nintendo World's Chronicles launch extravaganza on Sunday, with a full report to hopefully follow Sunday night.