New Chronicles Video: More Behind the Scenes at Bioware
by Tristan Oliver
September 24, 2008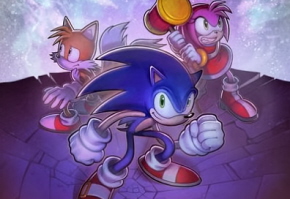 Watch How it All Came Together
Part 2 of the behind the scenes series at Bioware has been released.  Interestingly, it's not available on the official Sonic Chronicles Youtube channel.  You have to head over to Sega of America's YouTube area to see it.
Or, you can just stay right here, as we're screening it below.
Have a look as many Bioware members take you through the development process, from concept to execution, with an emphasis on art direction and design.
Stay with TSSZ News for all things Sonic Chronicles.  We'll continue to bring you any new videos Sega and/or Bioware may release up to launch day, and we'll keep you posted of any juicy tidbits coming out of the ROM leak.  Don't forget–I plan to be in New York City for the official launch on Sunday.