The World's Most Frustrating Sonic Unleashed Footage
by Paul Street
September 28, 2008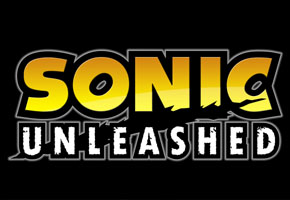 Dare you watch the most cringe worthy Sonic Unleashed footage ever?
As a Sonic fan you probably already know that watching a Sonic game played badly can be one of the world most frustrating things so before you watch this video I suggest you remove all breakable objects from around you and remember to breathe in and out deeply to calm yourself. But even this warning cannot prepare you for the horror unleashed to the Sonic Community recently.
Sonic Stadium forum member Venom found a video of Sonic Unleashed being played at French game show 'Festival du Jeu Vidéo'. The show ran from the 26th to the 28th September and Unleashed was presented in a playable form to the public.
Brace yourselves then for the worst run through a Sonic level I've ever seen and please, try not to injure yourselves or others around you as you watch.
So the person playing might be new to Sonic games or maybe just games in general but that knowledge doesn't make the footage any less painful to watch. I'm off to cry into my pillow now.