Gaming Hit Hard by Stock Slump
by Tristan Oliver
September 30, 2008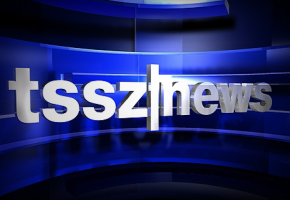 Sega, Nintendo, other Gaming Stocks Tank
Many financial analysts were in agreement for much of the year that the gaming industry could be recession proof.  But with the Dow Jones's average tanking more than 777 points on Monday–the largest one day point drop ever–and global markets following suit, even this industry is now taking a substantial hit.
In Japan, with the Nikkei down almost four percent, Sega Sammy stock has taken a hit of almost 3.5% as of this writing, down to just 944 yen a share.  Nintendo is seeing even bigger selloffs, down alost four percent right now to ¥43,400 a share.  Even with the continued wild success of Wii, Nintendo stocks on Nikkei have tanked almost 25 percent in the past year.
The Big N didn't fare much better on Wall Street either.  Nintendo's American stock was crushed yesterday, taking almost a 10 percent hit exactly yesterday.  NTDOY closed at $50.25 a share and close to the company's 52-week low.  To date, the stock is down over 20 percent.
Other gaming stocks shed.  Electronic Arts, which had been in steady decline ever since the company broke off talks with Take Two Interactive about an acquisition, tanked over nine percent on the NASDAQ to close at $36 a share even.  T2 itself had only a four and a half percent drop, but its stock is now at $15.43 a share, well below EA's original asking price. Activision Blizzard perhaps took the most intense blow, dropping more than 13 percent on Monday.  Sony shed more than 5 percent of its stock value, while Microsoft shed more than 8 percent.
Even in the retail sector, GameStop stock also shed over five percent to close at $34.20 a share.  In the past year, that stock has lost nearly 40 percent of its value.
The deep decline has been directly attributed to the United States House of Representatives rejecting a $700 billion financial bailout plan yesterday.  With little hope for another vote on a revised bill until Thursday at the earliest, there are many grave concerns that the markets will see a steep decline–perhaps 2500 additional points or more with the Dow as one example–and these stocks may sink with them.