Sonic Chronicles 2 Development Underway?
by Tristan Oliver
September 30, 2008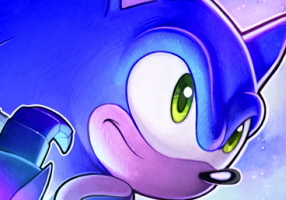 Bioware Dev Confirms Details in Podcast
With Sonic Chronicles: The Dark Brotherhood out today in North America and both professional and community reviews showing cautious optimism, a sequel may make sense.  We've already reported on the possibility of one, with those words coming straight from the mouth of Dorian Kieken, Bioware Associate Producer.
Now, Kieken has told SavyGamer in its latest podcast that the storyline for the next Sonic Chronicles is already being written.  Kieken says that while several options are being considered, there's still a pretty clear direction.  That direction's groundwork may have been laid out in the ending of Chronicles, widely spread throughout the community and reported on here.
There's no word from Sega officially, but at least BioWare seems to think it's happening.  We'll keep you informed of what happens in the coming weeks and months.