Will Wii HD Be Out by 2011?
by Tristan Oliver
October 1, 2008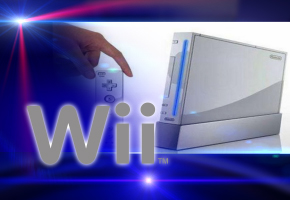 Industry Chatter Suggests Development Underway
It's a no brainer for Nintendo to continue with its Wii console franchise.  The console continues to sell out at incredibly rapid rates, even two years after launch.  We've published stories suggesting Nintendo's at least getting the successor off the ground.  But a new report from What they Play yesterday is dishing out some possible details of what's to come.
The report suggests that Wii HD is the tentative working title of the next Nintendo console.  The console will have an emphasis on HD graphics delivery, as opposed to the 16:9 SD output available now.  Still, don't expect this to push out the most polygons when all is said and done.  The company is still putting an emphasis of gameplay quality over power.
Nintendo may want to put together some digital distribution system for the new system, not too different from the Wii Shop that exists now–except this time, Nintendo wants to include a better storage solution, such as a hard drive.
This news comes on the heels of a rumored new model for the DS to be out soon with a camera and music player in tow.  Nintendo's Satoru Iwata will also be speaking today, and the Tokyo Game Show comes along next week.  It's a very busy period for Nintendo fans, and we'll be sure to keep you informed of anything new we learn.