Fils-Aime: No DSi for North America until Late '09
by Tristan Oliver
October 2, 2008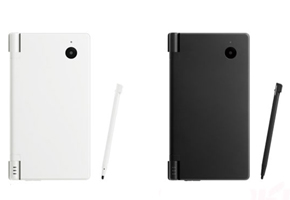 NoA's focus: More Wii and DS Lite for Holidays
While the Japanese will get their hands on the new DSi system next month, those in North America may have to wait even longer than the rest of the world.
Speaking at Nintendo of America's own press event in San Francisco, complementing the one that took place in Tokyo earlier today, NoA's Reggie Fils-Aime told the crowd that the domestic arm of Nintendo has no plans for launching the new portable console until late in 2009.
By contrast, Europeans may get the system sometime next Spring.
Fils-Aime said Nintendo of America wants to continue selling DS Lites throughout this upcoming Holiday.  NoA's executive VP of sales and marketing, Cammie Dunaway, has promised ample amounts of the current system, as well as upped supplies of the Wii for this season.  That news contradicts an earlier statement by Gamespot CEO Dan DeMatteo, who couldn't guarantee that his chain, the largest gaming chain in the world, would have enough of the hardware in stock this season.
Speculation has been rampant for months about Nintendo's intentional denial of hardware and software supplies to North America, directly as a result of the United States's current credit crisis and presumed recession.  Simply put, the unwritten rule at Nintendo may be that they can cash in elsewhere in the world while domestic markets work themselves out.
What do you think?  Are North Americans getting screwed with such a delayed timetable?  Given the vast delays of titles seen in Europe and Australia especially for almost all games, is it time for Americans to suck it up?  Sound off in the comments box below.