FIRST @ TSSZ: First Black Knight Footage Revealed
by Tristan Oliver
October 2, 2008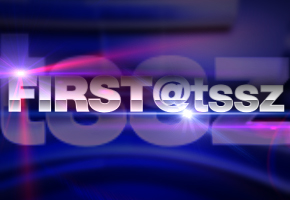 Rumors of Name Change for Japan; Screenshots Included

Let's send you right to the action–thanks to a news tip from edzepp, we have a link to the various Wii and DS games shown at Nintendo's press conference in Tokyo today, and toward the very end, right after the Final Fantasy Crystal Chronicles: Echoes of Time footage–our first animated look at Sonic and the Black Knight.
The game confirms a 2009 release, and there have been a few rumors of a name change–perhaps due to the language translation–of Sonic and the Dark Warriors for Japan.
In case you can't get the footage, we've provided screenshots from it below.  There isn't a lot to it, but it's enough for us to keep salivating.  Stay with TSSZ News for the latest information on Sonic and the Black Knight.  A big thanks to edzepp for the tip, and remember, if you have a news tip, we'd love to hear from you.  Click the "News Tips" link at the top of this page.